Deirdre Kennedy CST-T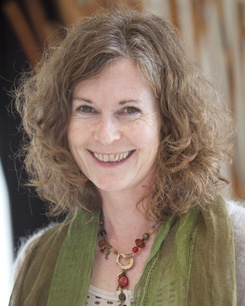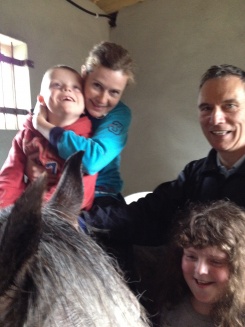 Mon
Tue
Wed
Thu
Fri
Sat
Sun

10:00

18:00

10:00

18:00

10:00

20:00

10:00

18:00

10:00

18:00

Closed

Closed
Welcome to my profile page. I have been working with craniosacral therapy since 2005. My clinic in Adare, Co Limerick, based in a GP medical practice is for those of all ages from 1 day to 100 years.....
I have worked worldwide with CST on programs with many clients and therapists at once. Such programs show the potential of depth of the work that can be reached in the presence of safety, support and skilled facilitation. I have facilitated clients in the healing waters of The Blue Lagoon in Iceland, the hot springs in New Mexico and in the sea in Ireland, assisted by a wild dolphin. Horses assist me at home with children challenged with life as we know it.
I love to work with famlies and their children, especially whe we include my horses in the therapy. Here you can see a picture of Luke who is sitting with me on Speckles my therapy pony, with Ciara, his sister and Anthony, a second craniosacral therapist. Horses help calm the autonomic nervous system and give instant feedback to the children about their non verbal requests. The releases are very quick and the pony responds immediately, as do the children.
I am also a qualified equine craniosacral therapist. Working with horses to help them release pain and difficult past experiences and memories makes them more balanced physically and emotionally. I love to work hand in hand with horses and their owners to find out why they came together, the truth in THEIR story.
I hope you have enjoyed this brief snippet of me and my work.
Please also have a look at my video for Equine Assisted Craniosacral Therapy at:
http://youtu.be/Erm0JhtugOw